New Slots Program Launching at Live! Casino Pittsburgh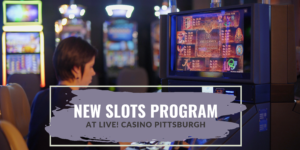 With the introduction of Giant Jackpots, a new progressive mystery slots program for Live! Rewards Card members, Live! Casino Pittsburgh has further established itself as the preferred casino for slot players. The program offers guaranteed jackpot wins ranging from $50,000 to $100,000.
Giant Jackpots is the first program in Pennsylvania and the first joint property progressive to be offered by a gaming facility in the Commonwealth. Live! Casino Pittsburgh will partner with its sister property in Philadelphia to feature the Giant Jackpots program.