PA Online Blackjack
Live and online blackjack is one of the most popular casino games worldwide. If you are interested in playing online blackjack in Pennsylvania, you probably have dozens of questions on your mind. These can range from whether it is legal to
...
play blackjack in Pennsylvania to what are some of its online variations.
1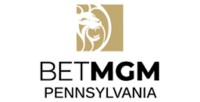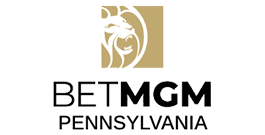 100% Deposit Match, up to $1000 + $25 FREEPLAY
Payments












+10
2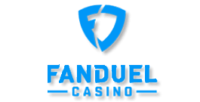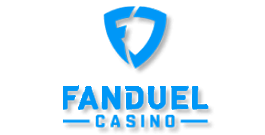 Payments









+5
3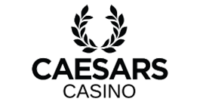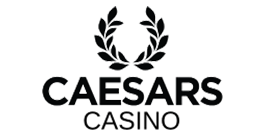 100% Bonus Match Up to $1000
Payments







+4
With so many things changing in the Keystone State, one can barely keep up with the latest updates to the gambling expansion bill.
This ultimate guide to online blackjack in PA will help you to find answers to all your questions. You will be able to learn whether this activity is legal in PA, discover different types and variations of blackjack, the available bonuses, and see a list of all available casinos in PA.
Is It Legal to Play Blackjack in Pennsylvania?
According to PA laws, all residents and visitors of PA can legally play blackjack at licensed traditional and online casinos as long as they are 21 years old or older. The Pennsylvania Gambling Control Board (PGCB) is the state licensing and regulatory organization regulating both traditional and online casinos.
The PGCB also ensures that all casinos have fair rules for their online and live blackjack games. The tax rate for table games, which also applies to blackjack, is currently set at 16% by the 2010 expansion of the Gaming Act.
Playing Online Blackjack for Free at PA Online Casinos
Before committing to a game and spending their hard-earned money, players want to give it a test run. That is why many online casinos offer access to demo games. While it is possible to place a wager on online blackjack using real money in Pennsylvania, you will also have an opportunity to play free blackjack games.
Remember that the demo mode is only available for blackjack software games. If you are interested in playing live blackjack in Pennsylvania, you must go for real money. Software-based blackjack games most commonly offer free play options without any restrictions.
The Available Types of Blackjack at PA Casinos
Most people are familiar with the rules of the basic blackjack game. However, you should know that the game rules can vary from one blackjack game to another. As a result, we have different types of blackjack games.
Casinos in the Keystone State offer the standard PA online blackjack game. The one thing that varies is the number of side bets. In some games, you can place one or two different side bets.
PA online casinos and their brick-and-mortar counterparts offer access to several blackjack game types. You will be able to play Stadium blackjack, an electronic console game where you play against virtual dealers. Other variations include Interlock Blackjack and Spanish 21.
The Must-know Live Blackjack Rules in Pennsylvania
Blackjack tables are among the most popular live dealer games out there. That's why the PGCB had to step in to ensure all licensed casinos have player-friendly rules. The return-to-player is 96.6%, which is close to Vegas's lowest house edge RTP numbers.
The must-know online blackjack PA rules include:
Dealer stands on soft 17;

Blackjack pays 3:2;

Surrender is available;

Double down any cards + double after split (liberal doubling).
Players at live blackjack PA tables can place different side bets. The only catch with side bets is that their house edge is high, but they often come with attractive progressive jackpots. The available side bets include:
Blazing 777s

Lucky Ladies

King's Bounty

Royal Match

Match the Dealer

21+3
Online Blackjack Variations to Expect at PA Casinos
Before you engage in Pennsylvania online blackjack games, you should know that there are many variations. First, you will play US and not European blackjack.
The main difference is that in the US blackjack variation, a dealer will look at the hidden card if the up card is ace or 10, and the hand will not continue if they have blackjack. The European blackjack variation requires all players to act on the first card before the dealer is dealt the second one.
Next, you have software-based and live dealer blackjack. Software-based allows you to use a blackjack app. Live blackjack in Pennsylvania is broadcasted from a casino studio and uses real dealers. These live tables usually have 7 seats. Players can place a wager by dragging and dropping their chips and control their actions with the stand, hit, double, and split buttons.
Some players find the live variation of blackjack more attractive than the software-based one because it makes online gambling more fun and engaging.
While there are many popular blackjack variations, PA residents and travelers can expect the following ones at PA casinos:
Blackjack Burn

Pontoon

Free Bet Blackjack

Blackjack Switch
Understanding Odds on Blackjack Makes the Game More Fun
Blackjack is popular across the globe because it offers unique, fast-paced, and engaging gameplay. It's also the game of choice for many because you can familiarize yourself with blackjack quickly and improve your strategy.
Blackjack skills revolve around understanding the odds in every game and making real-time decisions about which action to take. Interestingly, the odds are not the same across all blackjack game variations.
One thing that makes every blackjack variation unique is its number of decks, as the odds depend on the number of decks in play. Before engaging in online blackjack real money PA games, you must understand how the house edge is related to the number of decks in the game. For instance, in a single-deck game, the odds are 0.17%. Here are the odds for other game variations:
2 decks: 0.46%

4 decks: 0.60%

6 decks: 0.64%

8 decks: 0.65%
The Most Common Types of Blackjack Bonuses
If you want to play online blackjack for real money in Pennsylvania, you should know that you can benefit from different types of bonuses. Casinos in Pennsylvania are competing to attract more players, and one of the best ways to do it is to offer unique valuable rewards.
New and returning players have different types of bonuses to look forward to. The rule of thumb is that the first deposit gives you the biggest bonus. You should consider starting with a large deposit to get the biggest reward when playing for real money. Also, pay attention to playthrough requirements to learn how to use bonus offers best.
Here are the most common types of blackjack bonuses and what you should know about them:
No Deposit Bonus – this type of bonus caters to players who want to try casino games without risking their money. You will most likely be able to use it on slot machines without providing your credit card details.
Welcome Bonus – the welcome bonus is designed to reward your first or first few deposits. The most common one will match your first deposit, thus doubling the money you deposit into your casino account. You can use it on blackjack, roulette, baccarat, craps, and casino poker games but be mindful of playthrough requirement specifications.
Reload Bonus – Reload bonuses are designed to keep players coming back. They can be time-gated (you receive free credit every time you deposit a specific amount) or linked to a payment method. These include credit cards, prepaid cards, ACH transfers, and bank transfers (Visa, Mastercard, Casino Cage, Neteller, Skrill, PayPal, and others).
Loyalty Program – casinos use loyalty programs to reward long-time members. They are usually locked behind specific milestones and can reward points, levels, challenges, and missions. Some examples include Harrah's Caesars Rewards and SugarHouse PA's Rush Rewards.
Software Providers and Your Gaming Experience
If you are interested in playing software-based blackjack games, you should learn a thing or two about software providers such as IGT. There are many game providers on the global market, and not all online casinos and racino venues in Pennsylvania source their games from the same game providers. That's what makes gambling at each casino a unique experience.
Each game provider is unique – they offer unique games, and their products differ in quality as well. While many people use the terms casinos and game providers interchangeably, these are not the same. Game providers specialize in developing games they sell to casinos to feature on their official websites.
Online Blackjack vs. Live Blackjack: the Main Differences
Since blackjack is one of the most popular casino games, many people have experience playing it. However, most who played blackjack in the past played live blackjack. While some skills and experience in playing live blackjack transfer to playing the online version, these two are not the same.
Live blackjack games are considerably slower than online ones, as it takes time to shuffle, deal cards, and take action in the real world. In the online world, everything happens at a much faster pace. That's why you can play more hands online in the same amount of time.
Online casinos offer more blackjack variants than their traditional counterparts since there is no requirement for an active dealer or floor space.
Online blackjack minimum bet requirements are significantly lower than minimal bet requirements for live games, making online gaming more affordable. Online players also don't have to worry about finding a seat because it's virtually impossible not to find an opening. Finally, online blackjack games shuffle the deck after each hand, so counting cards is out of the question.
Pennsylvania's Valuable Responsible Gambling Programs
While the PGBC ensures that all PA casinos remain strictly regulated, this government agency also supports responsible gambling initiatives extensively. There are many programs developed to provide help to gamblers in need.
The PGBC secures the funds for these programs through the Compulsive and Problem Gambling Treatment Fund, funded by all online gambling operators in the state. The agency has recognized March as the month for Problem Gambling Awareness and continuously works on spreading the message that problem gambling can affect anyone.
Problem gamblers can access a free and confidential helpline 24/7 as well as a self-exclusion program. Problem gamblers in PA have access to the Council on Compulsive Gambling of Pennsylvania helpline at 1-800-848-1880 and the PGCB helpline at 1-800-GAMBLER.
Final Words
You can have a great experience playing online blackjack in Pennsylvania. All you have to do is learn what to expect at PA online casinos and the types and variations of the classic blackjack casino game available for online play. Understanding the odds and blackjack rules will help you improve your gameplay and overall strategy to have even more fun with every hand.
If you still can't decide which online casino to pick, check out our list of the best Pennsylvania online casinos for blackjack!
Written By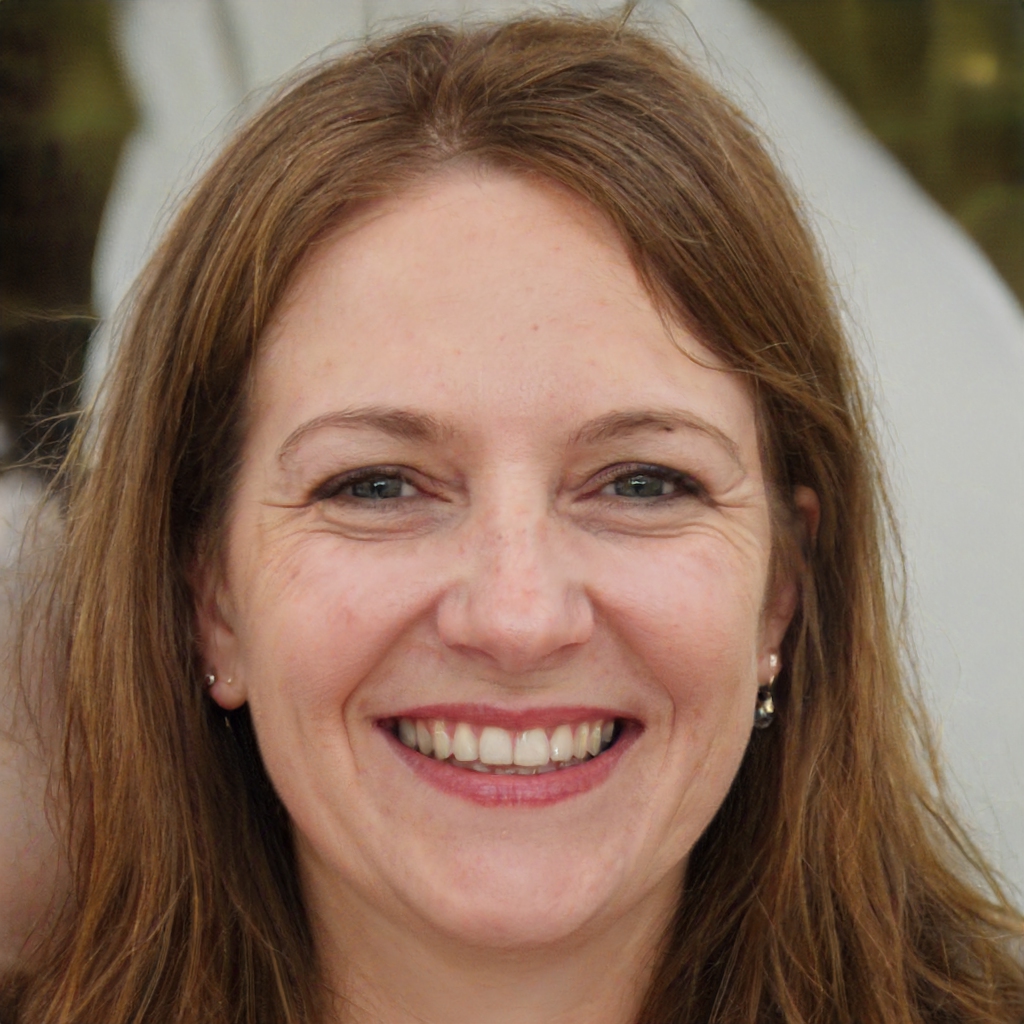 Sara Wicks
Sara is an experienced gambling writer. She writes well-detailed reviews about iGaming companies and has 3 years of experience in sports journalism. Sara is very passionate about poker and MLB. She has been playing poker for over 10 years! For the last three years, she's been playing online casinos to better dive into this industry.
FAQ
At which sites can I play online blackjack for real money in Pennsylvania?

There are many online casinos in Pennsylvania where you can play blackjack, including BetMGM Casino, Borgata Casino, Caesars Casino, DraftKings Casino, and many others.
How can I play blackjack in an online casino for free?

Playing blackjack at an online casino for free is straightforward. You don't have to make an account and register – simply select your favorite blackjack variant and enjoy your game.
Which PA online casino offers the highest wager on blackjack?

While the average max blackjack wager at Pennsylvania online casinos is $1,000, one casino allows players to bet even more money on blackjack games. DraftKings Casino's max blackjack bet is capped at $5,000.